The annual Employee Reception and awards presentation will be livestreamed at
https://youtu.be/LcGxIMY0OQ8
beginning at 4:30 p.m. this evening.

Chanute High School Graduation has been moved to the large gym inside CHS. The ceremony will begin at 2 p.m. North & West building doors will open at 1 p.m.

Both classes at Lincoln Early Learning Center will go egg hunting tomorrow, April 13th!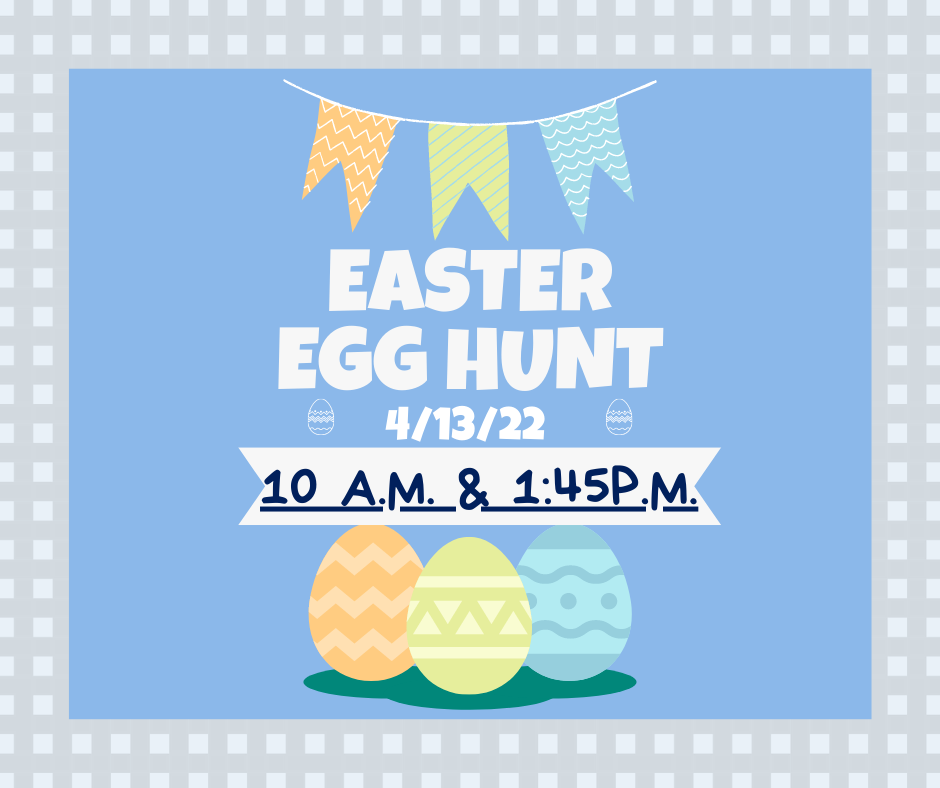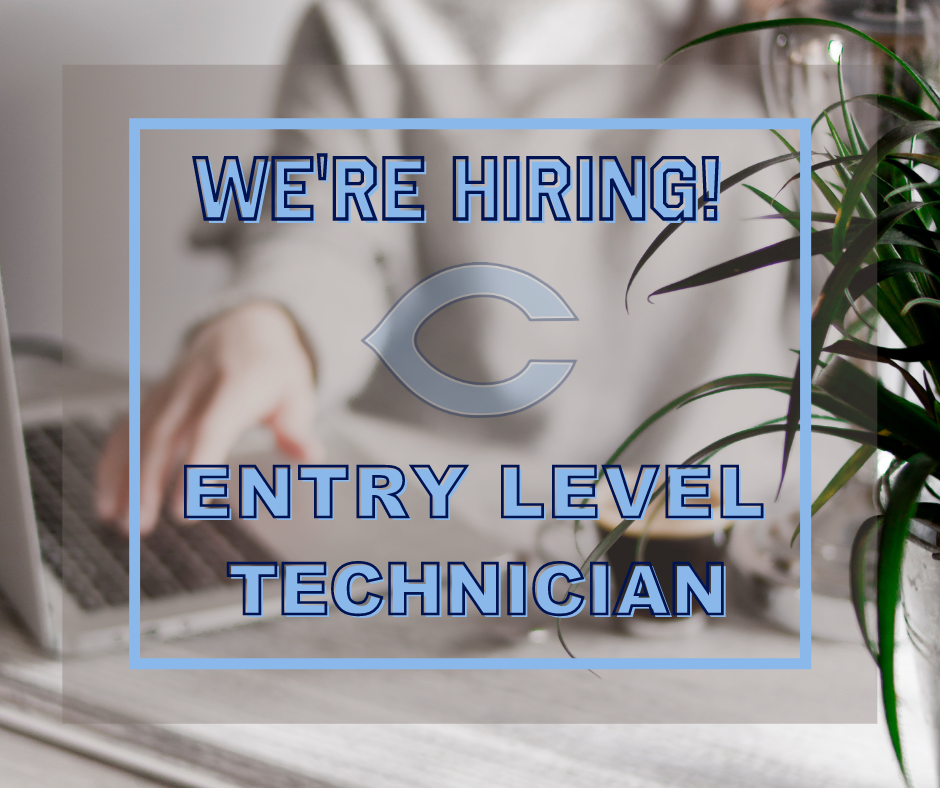 🌵 LELC families: don't forget to RSVP 🌵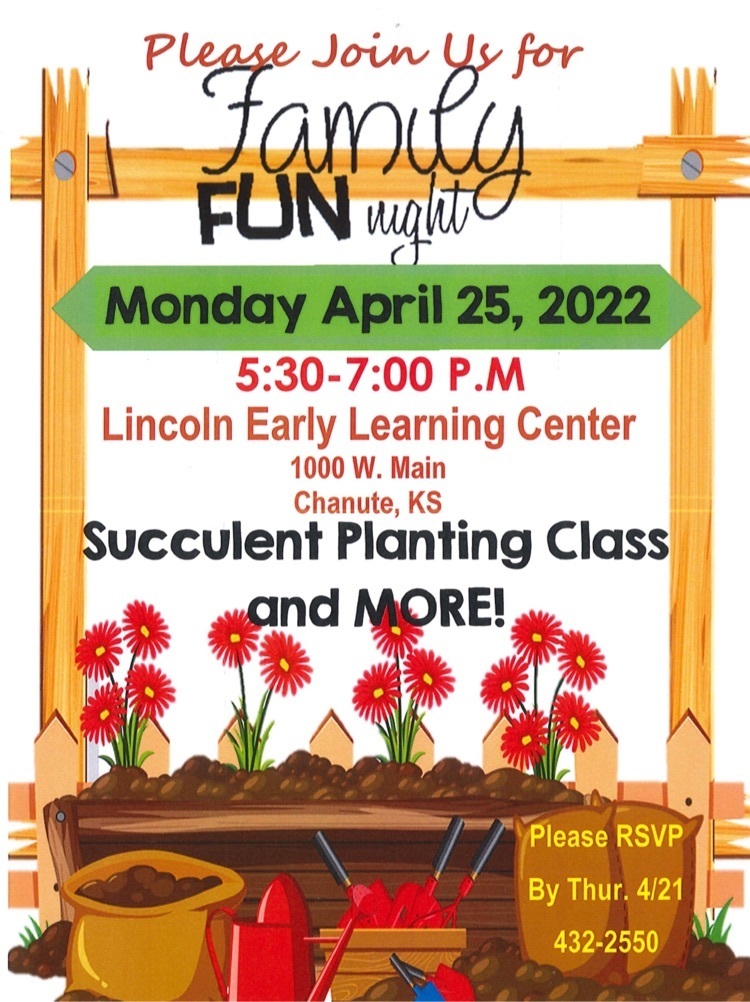 Screening is available for all 3 and 4 year olds interested in attending LELC next fall. Call the office at 620-432-2550 to reserve a screening session for your child.

Please be patient as we attempt to resolve phone issues throughout the district. If your call is dropped or you're unable to complete your call we will do our best to contact you. Thank you for understanding.

The Budget and Enrollment Town Hall gathering has moved to the Chanute High School Auditorium tomorrow evening (Tuesday, 2/15) and will still begin at 5:30 p.m.

LELC students lent a hand to celebrate compassion this month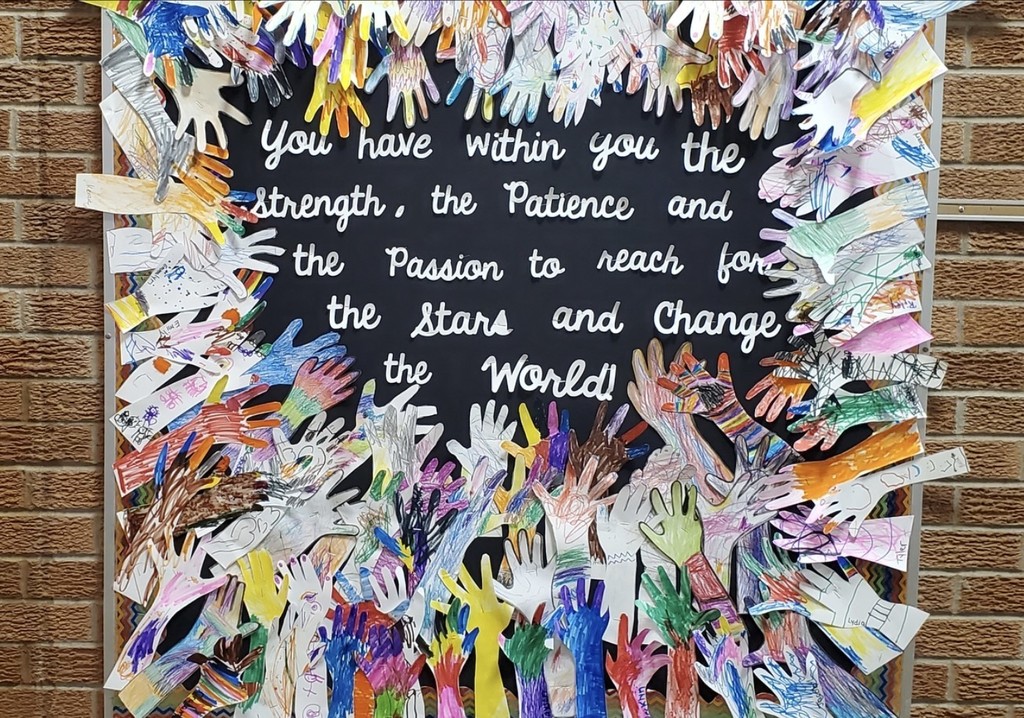 Get in the holiday spirit with our LELC 12 days of Christmas Calendar!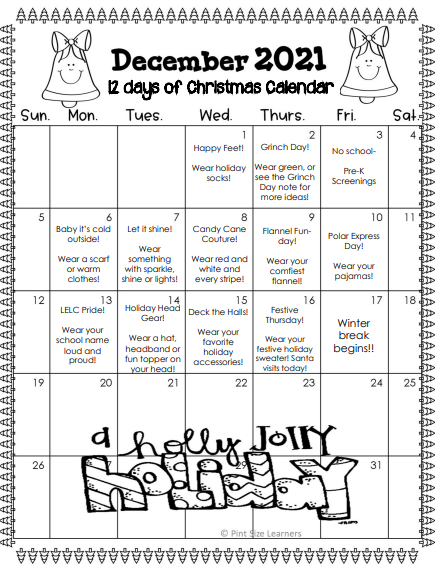 LELC Book Fair! 10/12-13 4 p.m.-7:30 p.m in the gymnasium. Help raise funds for a library at Lincoln!

No school at LELC 10/1, 10/8 or 10/15!

LELC Parent/Teacher Conferences 10/12-13 4-7:30 p.m. Please schedule a conference time with your student's teacher.

Lincoln Early Learning Center will host its first Family Engagement Event--on Monday, 10/18 from 5:30-6:30 p.m. Join us for a Fall Festival! Learn more here:
https://5il.co/zfgz


There are three categories for online enrollment which opens 7/26/21 @ 8 a.m. 1. Students who didn't attend a Chanute Public School last year (2020-2021) 2. Students who attended last year but DO NOT have a PowerSchool parent portal. 3. Students who attended last year and DO have a PowerSchool parent portal. Not sure which category you're in? Email
powerschool@usd413.org

CHS Open House takes place from 5:15-6:15 p.m. 8/11 Open House includes a presentation students/parents need to attend at either 5:15 p.m. or 5:45 p.m.